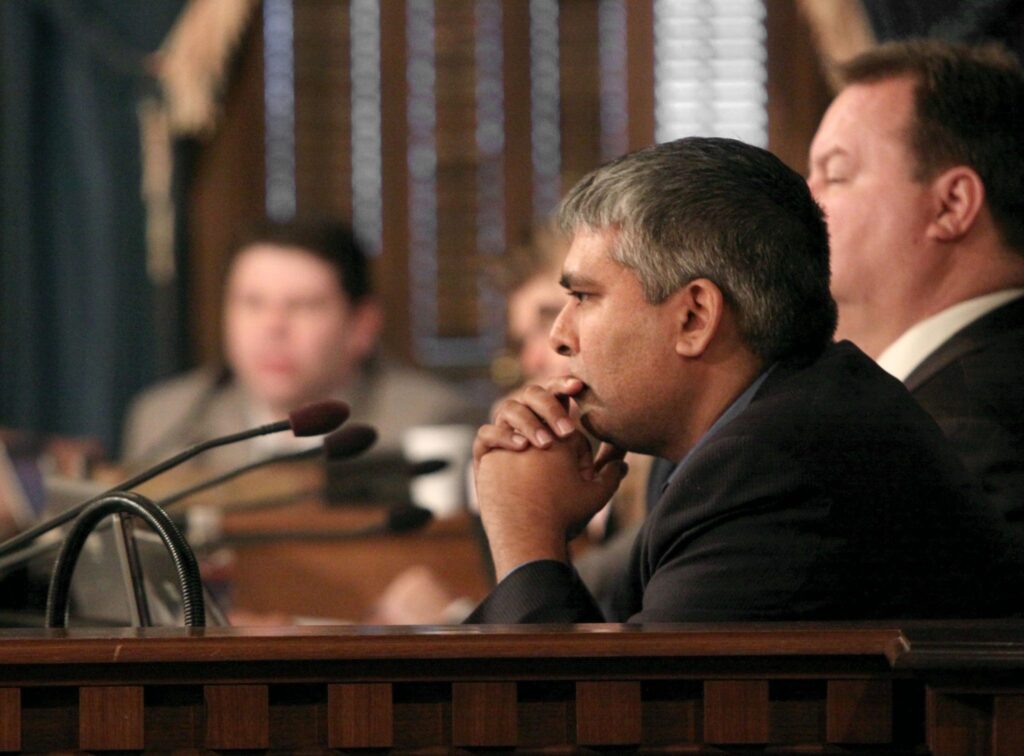 Sam Singh is a Statewide Democratic Leader
Sam served six years in the Michigan Legislature from 2013-2018. He was a passionate champion for issues facing working families, K-12 education, veterans and climate change. In his last term, his colleagues selected him to serve as the Democratic leader. In that role, he was the voice for Democrats statewide. He negotiated with the Governor and legislative Republicans on areas of common interest but fought against destructive policies that were pushed by the Republican majority. He led the campaign and fundraising efforts for Democrats in 2018 that resulted in picking up five seats in Republican areas–the most in over four cycles.
Sam Singh is a Community Leader
The year after he graduated from MSU, Sam Singh was elected at the age of 24 to the East Lansing City Council. He subsequently won re-election for two additional terms serving a total of 12 years in local government. In 2005, Sam was elected as the youngest Mayor in the city's history at that time. He worked tirelessly to build bridges between the university and city, promoted regional collaboration, supported aggressive economic development and expanded strong environmental policies.
Sam Singh is a Business Leader
Sam recently stepped down as the CEO of the Lansing-based policy and evaluation firm, Public Policy Associates (PPA). Sam led this organization of passionate researchers and consultants who provided nonprofit groups, foundations and government top-notch services for program evaluation, strategic advice and policy development for the last three years.
Sam also served as Senior Consultant for the New Economy Initiative (NEI) from 2009-2012. NEI was a $100 million philanthropic initiative aimed to help transition Michigan to a knowledge-based economy. The New Economy Initiative invested in activities that prepared, attracted and retained a talented workforce and encouraged innovation and entrepreneurship.
Sam Singh is a Nonprofit Leader
Sam Singh has extensive management experience having served as the President and CEO of the Michigan Nonprofit Association, an 1100 member-based association that was actively involved in public policy, capacity building and leadership development for the nonprofit sector. He served in that role from 1997-2007.
In addition to being employed by nonprofit organization for most of his career, Sam is a dedicated volunteer having served on over twenty nonprofit boards on a national and local level. He is currently involved with the boards of the Refugee Development Center, Youth Solutions and Global Detroit.
Sam Singh was a Student Leader
As a student, in the early 1990's, Sam was involved in many leadership roles including being a resident assistant and the chief of staff of the student government, ASMSU. He was also involved in starting a number of philanthropic activities on campus such as Into the Streets, MSU Alternative Break Program and the MSU Chapter of Habitat for Humanity. Sam credits those activities to leading him to a career in the nonprofit sector. His work led to him being named the Spartan of the Year in 1993 by the MSU student newspaper, the State News.